PHOTOCHROMIC TECHNOLOGY
Photochromic adaptive goggle lenses feature a light base tint for dim outdoor lighting conditions and automatically darken and change colors in bright sunlight. They are designed to enhance visual performance during specific outdoor sports and activities, and are color optimized to boost depth perception.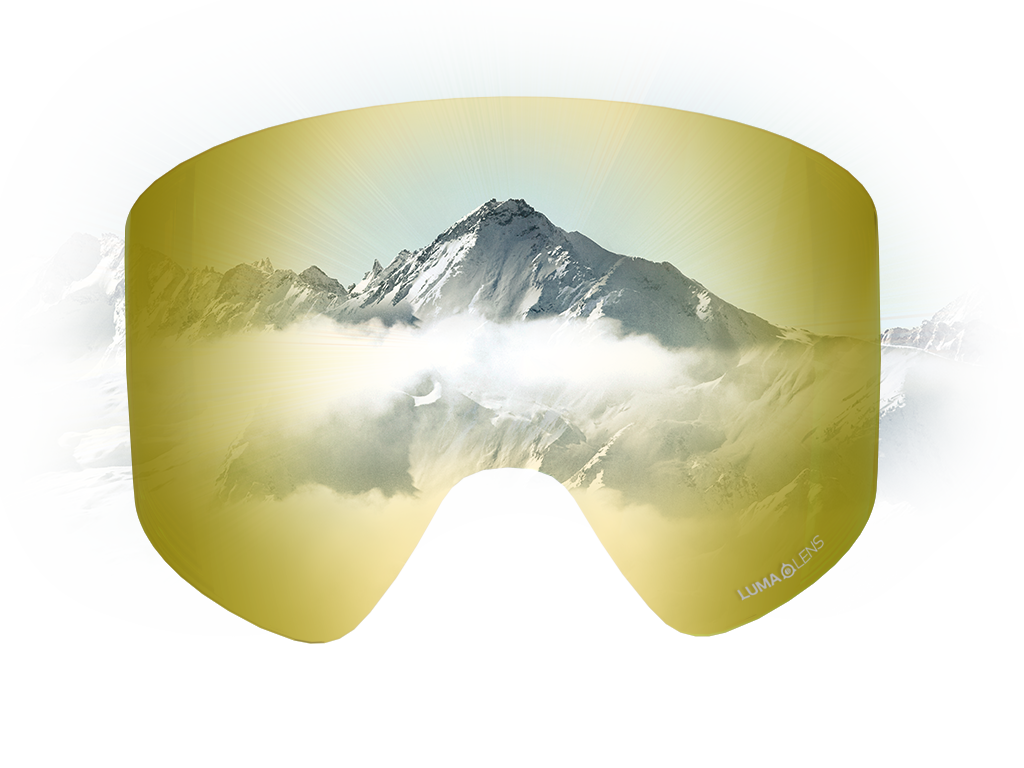 WHEN LIGHT CHANGES, LENS ADAPT
FEATURES
Self-Adjusting Tint
Ordinary goggle lenses always remain one static level of tint– which is why they can seem too dark on cloudy days or not dark enough in sunny conditions. LUMALENS® Photochromic adaptive goggle lenses automatically darken in bright sunlight and lighten in overcast/cloudy weather. The process is so seamless that you don't even notice the tint changing.
Color Optimization
In various lighting conditions, certain colors can enhance vision. LUMALENS® Photochromic adaptive goggle lenses change from one tint and color in low light to darker tint and color in bright light (light yellow to dark gray). The yellow base tint of Dragon LUMALENS® Photochromic adaptive goggle lenses has been shown to enhance contrast in cloudy or foggy conditions. The activated gray tint is best for providing contrast and comfort in bright light conditions.