Ever stood in front of a wall of sunglasses, feeling a bit like a deer in the headlights? You're not alone. The world of men's sunglasses can feel like a maze, with a dizzying array of styles, designs, and technical jargon. You're an adventurer, a boundary-pusher, a wave-rider, not a fashion guru, right? But here's the thing: the right pair of sunglasses is more than just a fashion statement. It's an exploration into the art and science of selecting the perfect pair of shades.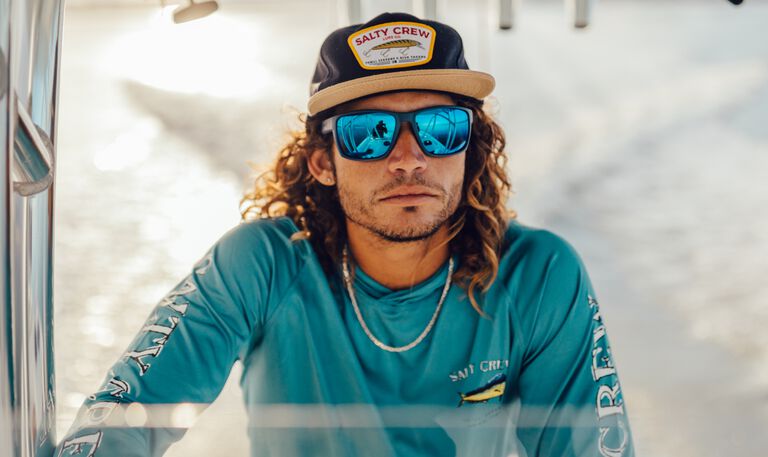 Why is it so important to make the right choice? Well, a good pair of sunglasses is a game-changer, a secret weapon, a trusty sidekick for your outdoor escapades. They shield your eyes from harmful UV rays, reduce glare, and enhance your vision. But they're not just about protection. They're also a reflection of your personality, your style, and your zest for life.
So, are you ready to embark on this exciting journey? To uncover the secrets of performance sunglasses, explore the spectrum of men's sunglasses, and discover how to choose the perfect pair for your face shape and lifestyle. This is your ultimate guide to buying men's sunglasses.
The Power of Performance Sunglasses
Performance sunglasses, my friends, are the unsung heroes of the outdoor world. They're not just about looking cool (though they do that pretty well, too). They're about enhancing your performance, whether you're shredding the slopes, catching a wave, or hitting the open road.
So, what makes performance sunglasses so special? It's all about the features. Look for lenses that offer 100% UV protection to shield your eyes from harmful rays. Consider impact-resistant materials for those inevitable wipeouts. And don't forget about comfort. Lightweight frames and a snug fit are key when you're pushing your limits.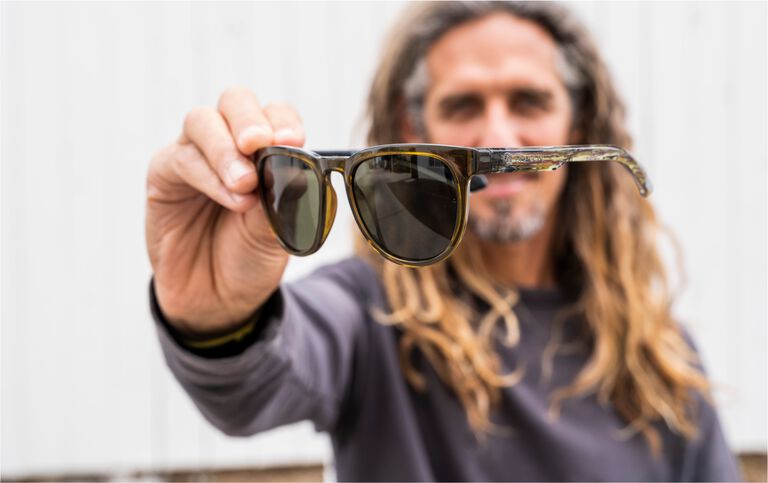 What are Polarized Sunglasses?
Let's talk about the benefits of polarized sunglasses. You've probably heard the buzz, but what's it all about?
Polarized lenses are like magic shields for your eyes. They cut out glare, reducing eye strain and enhancing clarity. Imagine spotting a fish beneath the water's surface or seeing the trail ahead in sharp detail. That's the power of polarization.
But remember, while polarized sunglasses are game-changers for water sports and driving, they might not be your best bet for activities like downhill skiing, where glare can help you read the snow's surface. Every athlete is different and it's worth experimenting with both polarized and non-polarized lenses on the slopes.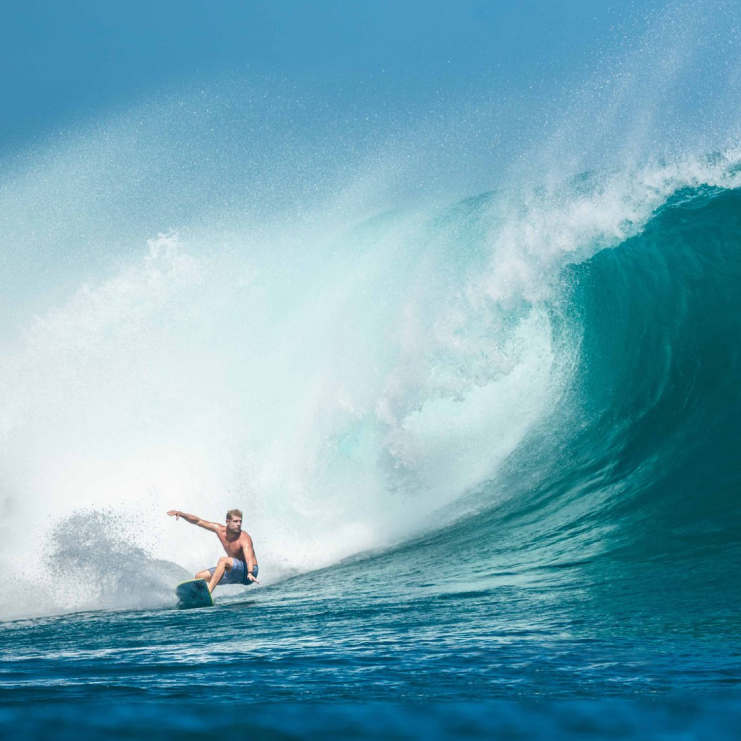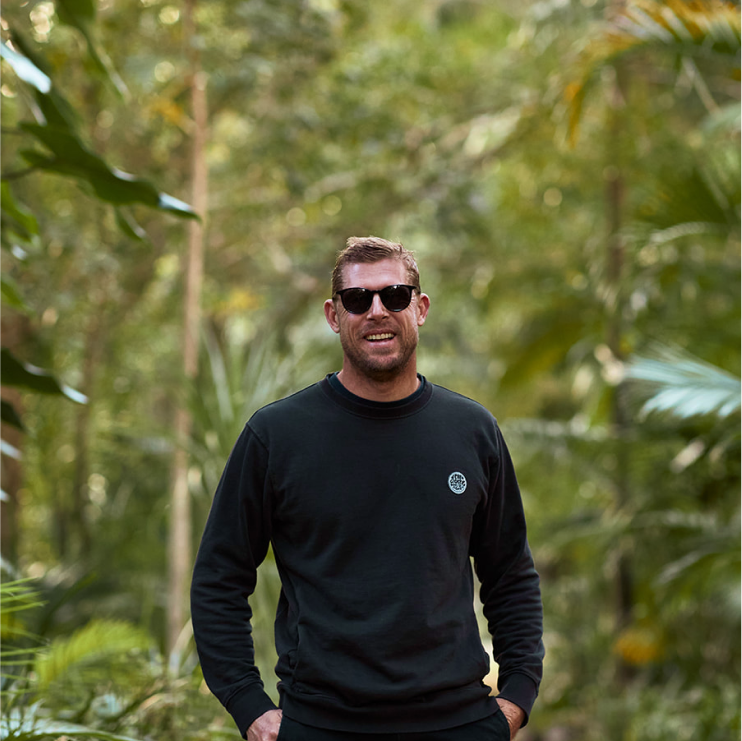 Activity-Specific Sunglasses: Your Secret Weapon
Activity-specific aren't your average shades. They're designed with specific outdoor pursuits in mind, enhancing your performance and enjoyment.
For the sports enthusiasts among us, look for sport sunglasses for outdoor activities with a secure fit and shatter-resistant lenses. You want a pair that'll stay put during that epic mountain bike ride or intense beach volleyball match.
Hitting the road? Driving sunglasses are your best friend. Look for polarized lenses to reduce glare and enhance contrast, making those long drives a breeze.
And for the water sports warriors, sunglasses for water sports with water-repelling coatings and floatable frames are a must. You'll be making a splash without worrying about losing your shades to the deep blue.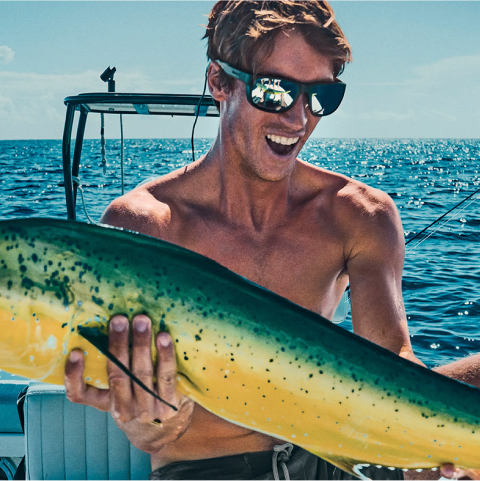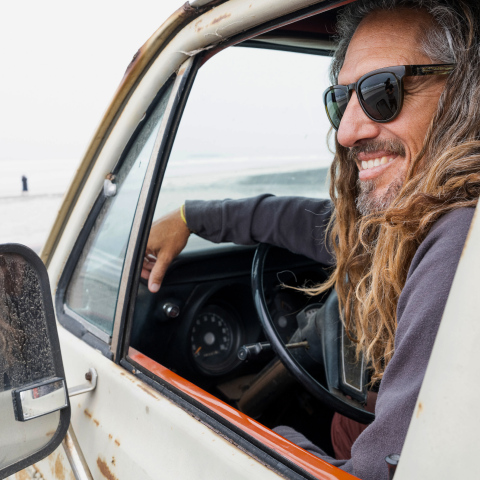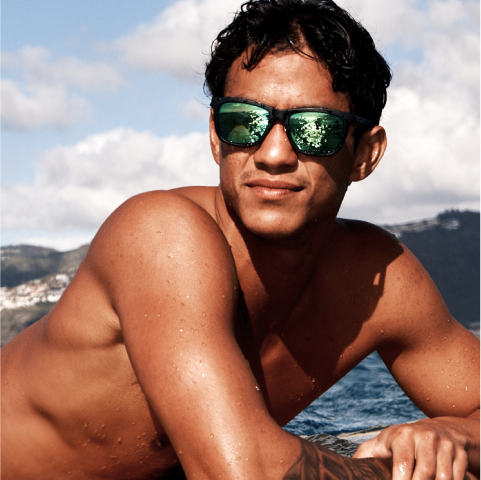 SPORT
You want a pair that'll stay put during that epic mountain bike ride or intense beach volleyball match.
Dune Rob Machado - $200
Baile - $140
Exploring the Different Types of Men's Sunglasses
Let's take a stroll through the Hall of Fame of Men's Sunglasses. Each style has its unique charm and functionality: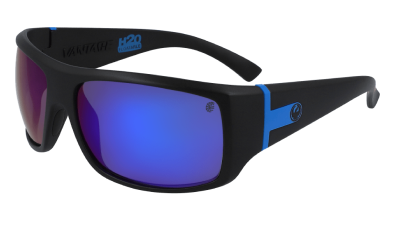 Sport Sunglasses: All about dynamic functionality, designed to enhance your performance and withstand the rigors of your active lifestyle.
Style Shown: Vantage H20 Polarized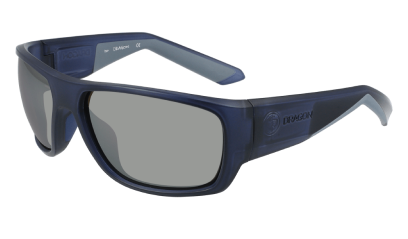 Wrap-around Sunglasses: With their all-encompassing comfort and protection, they're like a secure hug for your eyes.
Style Shown: Flare
So, whether you're a surfer, a snowboarder, a driver, or a style-conscious adventurer, there's a pair of sunglasses out there with your name on it.
How to Find Sunglasses that Fit Your Face
Choosing the right sunglasses isn't just about function and style. It's also about finding a pair that complements your unique face shape. But how do you determine your face shape, you ask? It's simpler than you might think.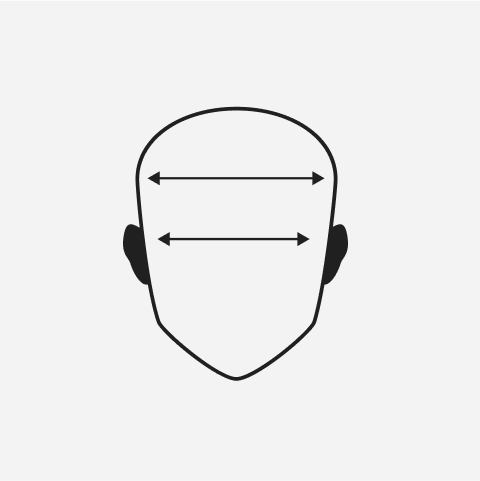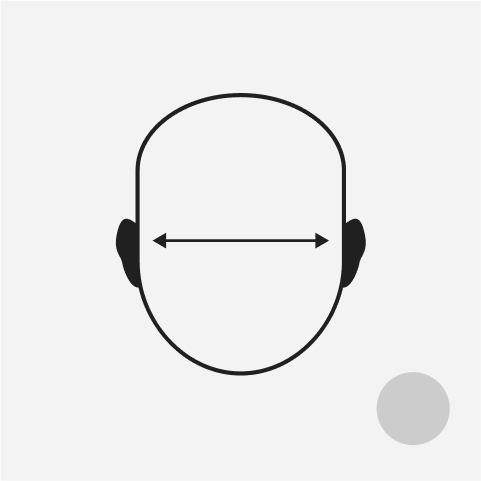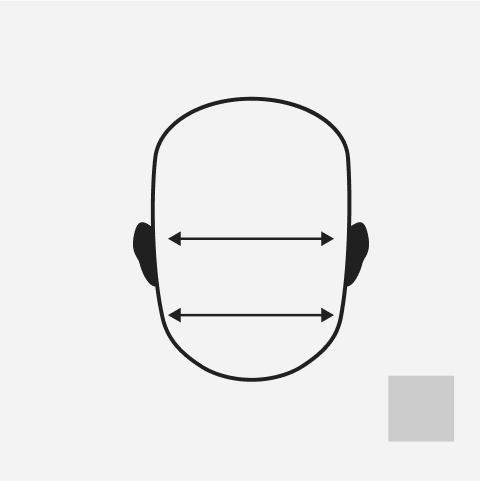 Heart-shaped faces
Choosing the right sunglasses isn't just about function and style. It's also about finding a pair that complements your unique face shape. But how do you determine your face shape, you ask? It's simpler than you might think.
Round faces
Men with round faces should gravitate towards rectangle and square sunglasses, which can help elongate the face and provide contrast. Sport styles, with their dynamic lines, are also be a great fit. It's wise to steer clear of round frames, as they can accentuate the face's roundness.
Square faces
For square faces, round sunglasses soften angularity and give a balanced look. Wayfarer and sport styles, with their slightly curved edges, are also flattering. It's advisable to avoid glasses with hard lines, like certain rectangle frames, as they will make the face appear more angular.
Riding the Wave of Men's Sunglass Trends
Are you a trendsetter? Because let's face it, staying ahead of the curve is part of the adventure!
So, what's hot right now? We're seeing a resurgence of retro styles. Think aviators with a modern twist and round frames that would make John Lennon proud. But it's not just about going back in time. Futuristic designs, like shield sunglasses, are making waves too.
And don't forget about color and frame trends. Bold is the name of the game. We're talking vibrant lens colors, from ocean blues to fiery reds, and frames in unexpected hues. Think neon greens, electric blues, and even transparent frames for a minimalist vibe.
To stay on top of current trends, Dragon Alliance has collaborated with some of the coolest names in the game.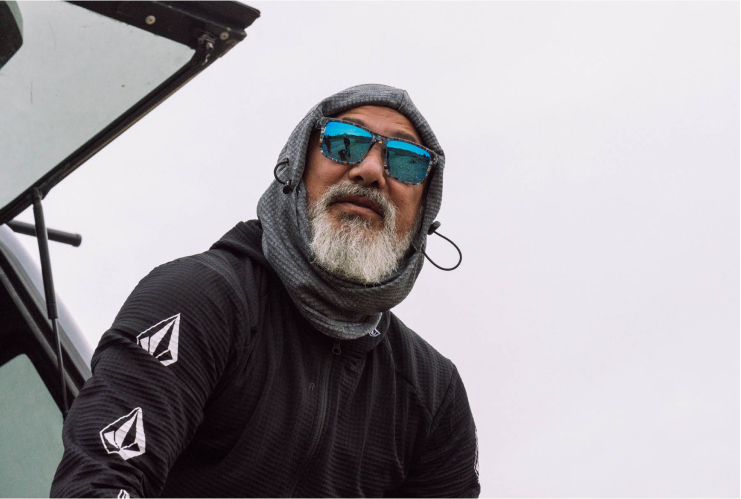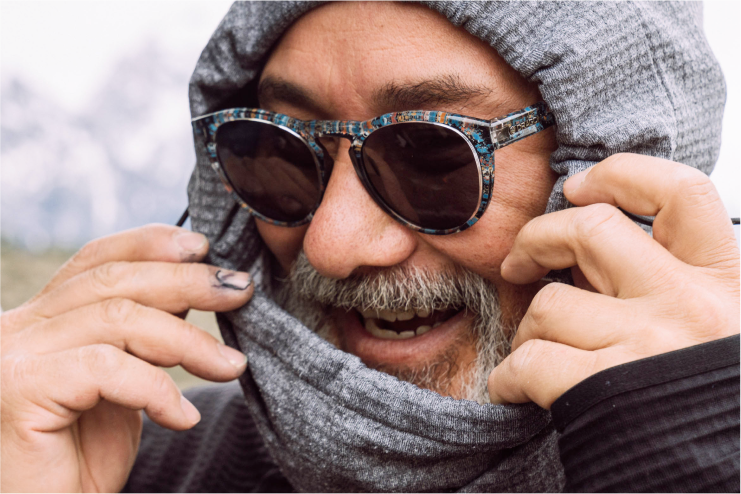 Take a look at the Bryan Iguchi Signature Sunglasses by Dragon Alliance. These sunglasses are a perfect blend of style and functionality, embodying the spirit of adventure. Crafted with meticulous attention to detail, they resonate with outdoor enthusiasts and fashion-forward individuals alike.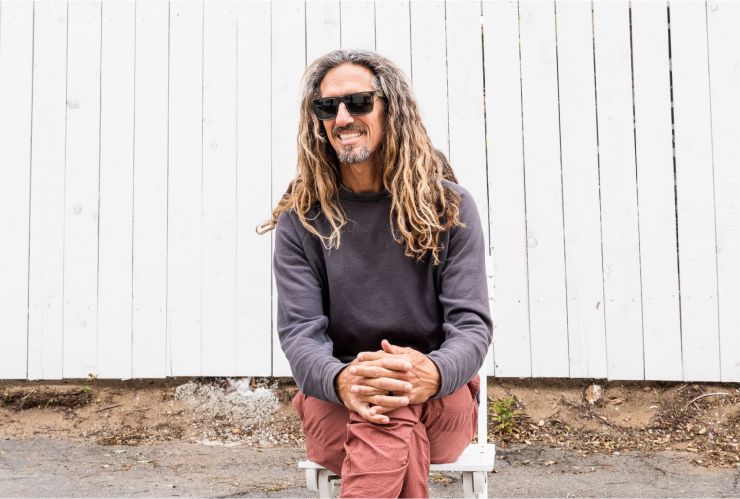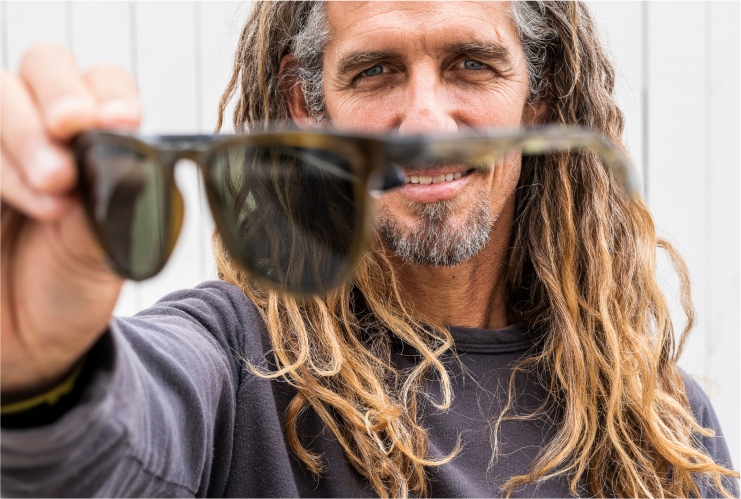 Then there's the Rob Machado Signature Series, designed with the surfer's lifestyle in mind. These sunglasses provide the perfect combination of style and protection, making waves in the world of eyewear.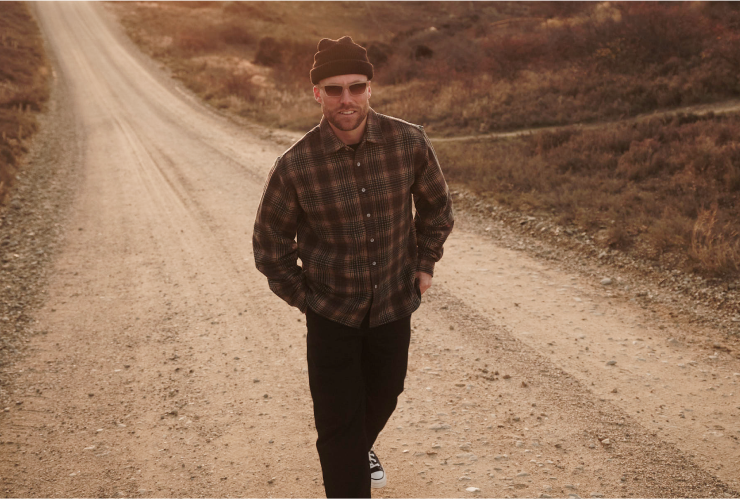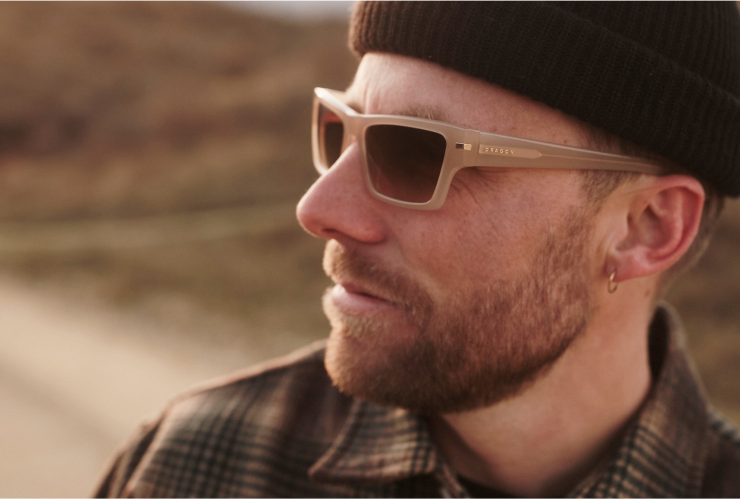 And let's not forget the Josiah Sunglasses, the signature sunglass of Olympian and six-time X Games medalist—Josiah Wells. The Josiah is for anyone wanting to make an impression that counts—fast. It's bold yet refined features provide a style reminiscent of a time long past, thrust forth into the contemporary era.
These athletes are not just wearing sunglasses; they're redefining what sunglasses can be. They're pushing the boundaries of style, performance, and innovation, creating trends that turn heads and set the pace in the world of men's sunglasses.
Styling Sunglasses: The Ultimate Functional Accessory
Sunglasses, my friends, are the ultimate functional accessory. They're the finishing touch that can elevate your outfit, express your personality, and make a bold statement. But how do you navigate the style quotient of different frames?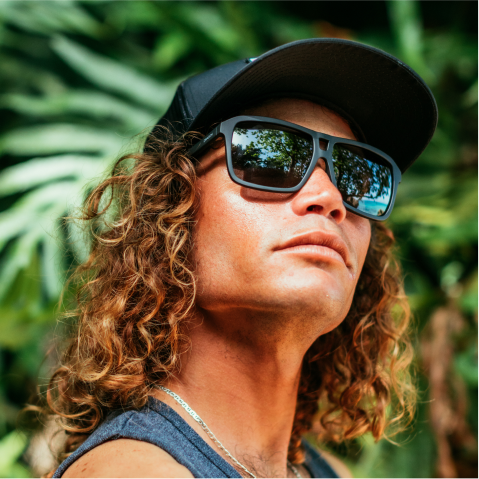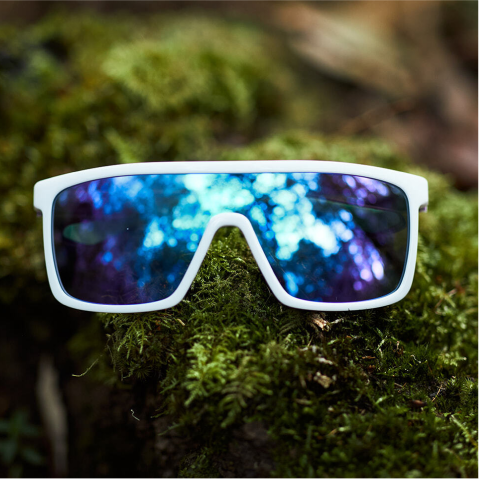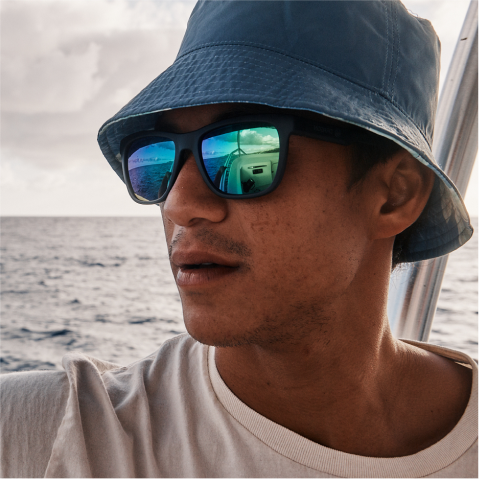 CLASSIC
Let's start with the good. Classic frames like aviators and wayfarers are timeless. They've stood the test of time and continue to be a safe bet for any style-conscious man.
Now, the bad. Beware of frames that don't suit your face shape or are uncomfortable to wear. Remember, the key to rocking any pair of sunglasses is confidence, and you can't be confident if your sunglasses are pinching your nose or slipping off your face.
TRENDY
Think bold colors, unique shapes, and futuristic designs. These are the frames that are turning heads right now. But remember, trends come and go. So, if you're going for a trendy pair, make sure it's a style you love and feel comfortable in.
LENSES
Now, let's talk about lens colors. Did you know that the color of your lenses can say a lot about you? Black or gray lenses convey a sense of mystery and sophistication. Brown or amber lenses give off a warm, approachable vibe. And colorful lenses? They scream fun and adventurous spirit.
So, whether you're dressing up for a special occasion, heading out for an adventure, or just running errands, remember: your sunglasses are more than just a fashion accessory. They're a reflection of your unique style and adventurous spirit.
Dragon Alliance Sunglass Technology: A New Era of Sunglasses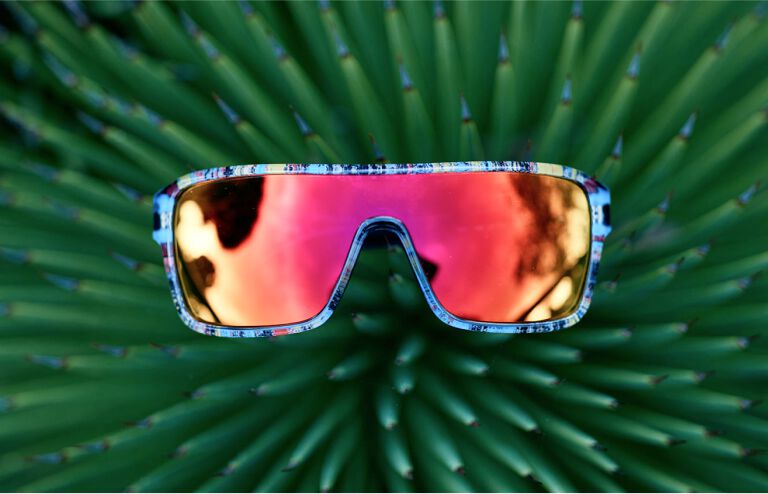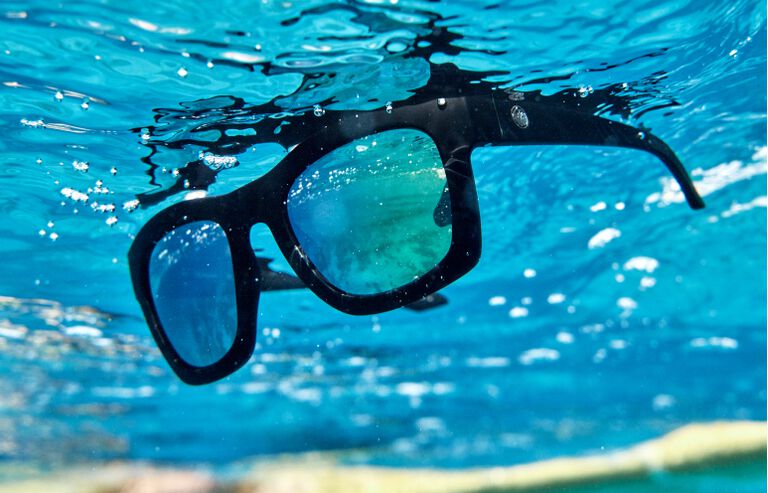 H20 FLOATABLE
Imagine this: you're out on the water, and whoops! Your sunglasses take a dive. But wait, they're bobbing on the surface! That's the magic of Dragon's H2O floatable sunglasses. Crafted from a special resin that's less dense than water, these babies refuse to sink. They're resistant to water, dirt, and oil, and they offer a crystal-clear view, no matter the conditions.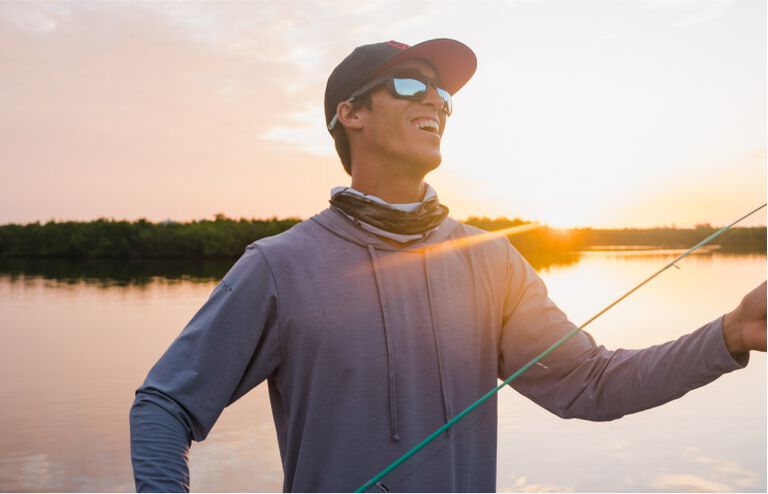 XP FISHING
For the anglers out there, Dragon's got you covered too. Their XP Fishing Sunglasses are your new best friend on the water. These glasses are designed to conquer extreme circumstances and embrace the most exhilarating adventures. They offer optimal functionality with features that adjust to demanding outdoor conditions, creating a customized experience on water, land, or snow.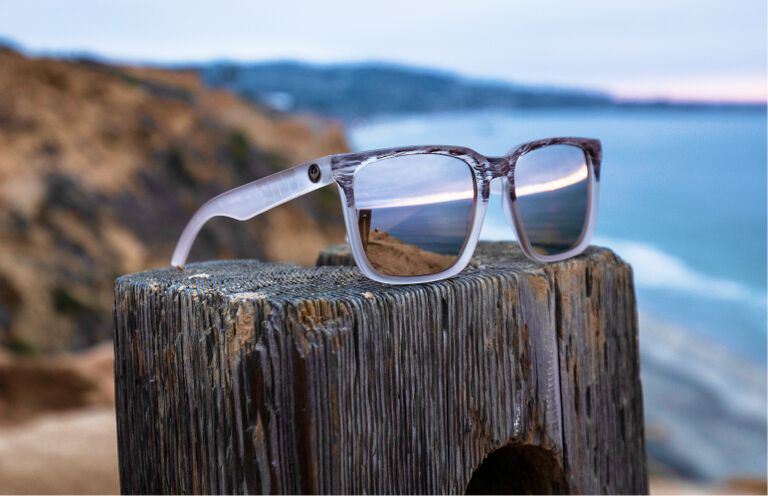 LUMALENS LENSES
And for the latest in Dragon technology, there's the Lumalens Sunglasses. These are not just sunglasses; they're a whole new way of seeing the world. Lumalens technology offers ultra-high definition optics across the entire spectrum of light conditions. It improves depth perception, reduces eye fatigue, and optimizes color, so you can see the world in all its vibrant glory.
The Final Milestone: Your Sunglass Journey
You might be feeling a bit overwhelmed right now, and that's okay. Remember, every adventure comes with a twinge of uncertainty before embarking on a new journey.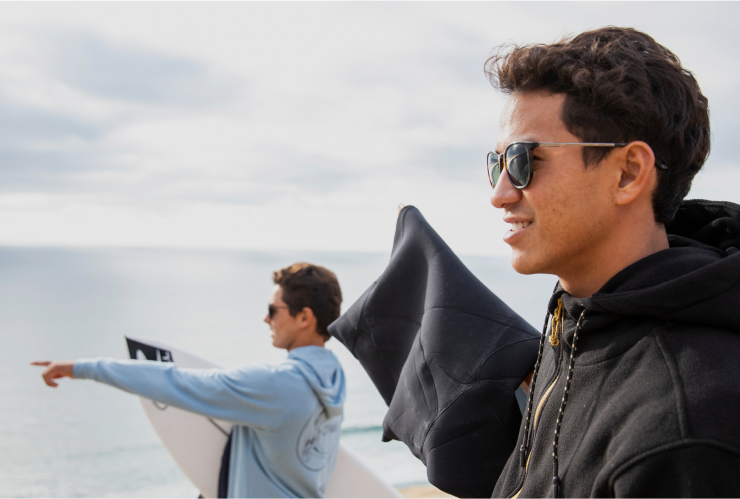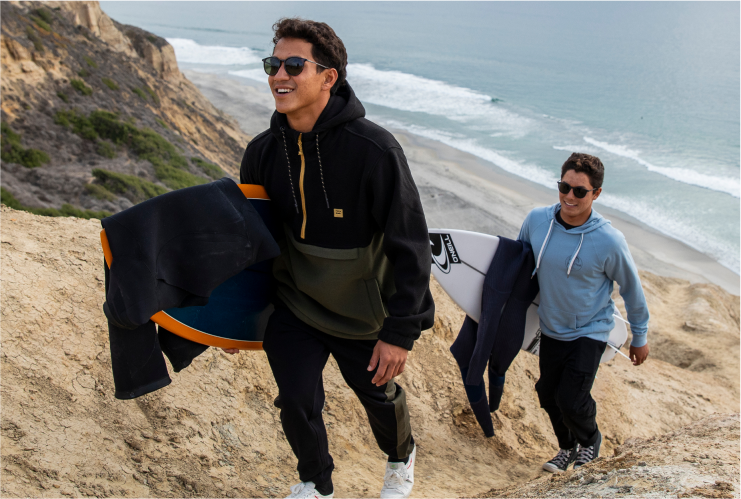 But you're a boundary-pusher, a wave-rider, a trail-blazer. And this guide? It's your trusty compass, ready to guide you through the wilderness of eyewear.
We've explored the power of performance sunglasses, the magic of polarization, and the importance of choosing a style that complements your unique face shape. We've ridden the wave of the latest trends and delved into the future of sunglasses with Dragon Alliance's innovative technology.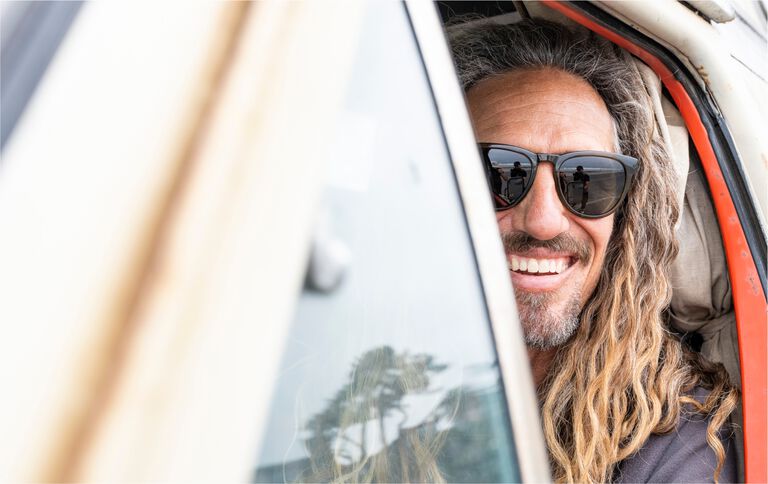 And through it all, we've discovered that sunglasses are more than just a fashion accessory. They're a reflection of your spirit, a tool to enhance your performance, and a shield to protect your eyes.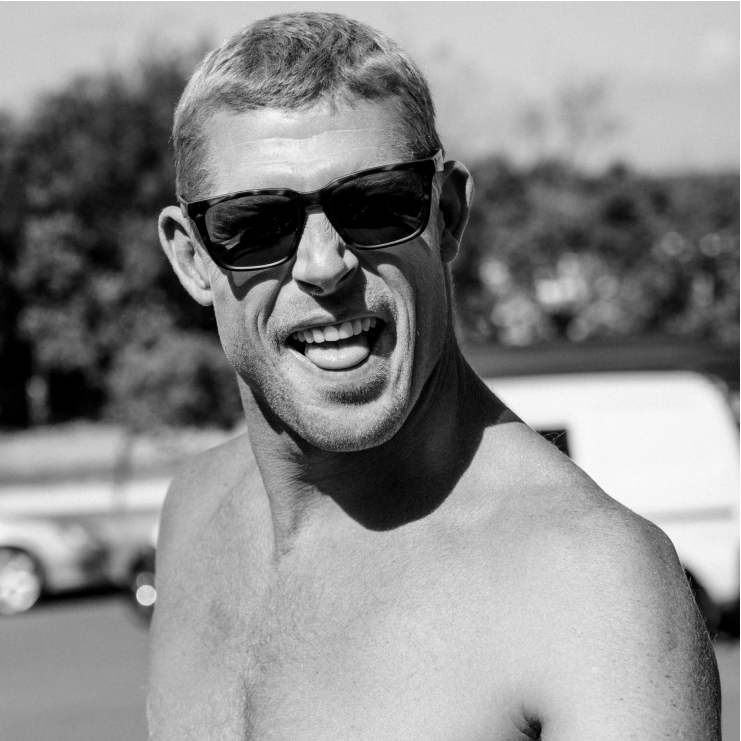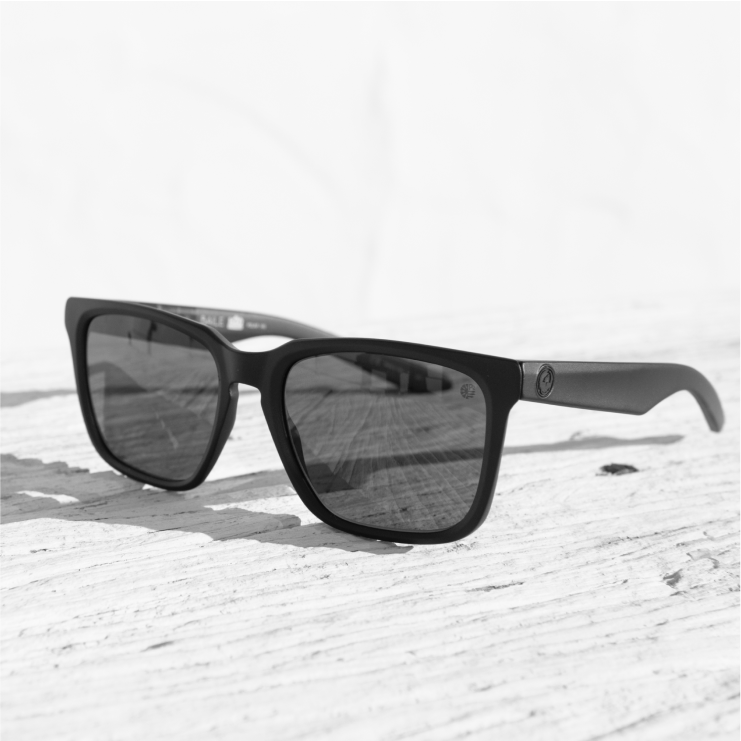 So, are you ready to make your choice? To find that perfect pair of sunglasses that's not just stylish, but also a testament to your lifestyle? Remember, the right pair of men's sunglasses is more than just a fashion statement. It's a game-changer, a secret weapon, a trusty sidekick for your outdoor excursions.
Embrace the uncertainty, push the boundaries, and make your choice with confidence. Because you're not just choosing a pair of sunglasses. You're choosing to see the world through a new lens, a lens that's as bold, dynamic, and adventurous as you are. Here's to your next adventure!